About Activa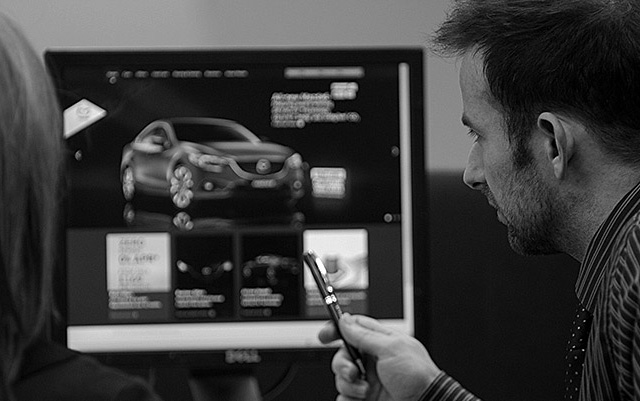 For most businesses the company car is not just a means of mobility — it is also a very important component of the employee reward package. However, the evaluation of the true cost impact of the car on both employer and employee can be quite taxing in today's fast-changing financial landscape. Thankfully, help is at hand.
To start with, this handy app from Activa Contracts provides bang up to the minute details of every aspect of corporate and personal tax relating to the company car and you can dip into this as and when necessary to check specific factors. Unlike paper-based data sources, it will never be out of date, as any tax changes will be incorporated within hours of being announced.
But in addition to this, all Activa customers are offered professional fleet policy advice using sophisticated financial modelling software that takes account of current and future tax legislation. The selection of model choice lists is also simplified through utilising the most comprehensive whole-life-cost analysis tool in the industry.
All such information and advice is provided in a practical and no-nonsense fashion by a team of experienced and knowledgeable account managers. And this is not just a one-off exercise; it is part of an on-going account management process that ensures that Activa clients are kept abreast of best-practice in fleet management.
Arnold Clark Finance
Activa Contracts is a trading style of Arnold Clark Finance; a top-ten player in the FN50 leasing industry league table with over 100,000 vehicles under management that has just enjoyed its 50th anniversary in business.
Being part of the largest privately owned motor group in the UK provides a base of massive strength and stability — the group employs some 9,000 people at 170 locations and has a turnover approaching £3bn per annum. However, the family culture that permeates throughout the business ensures that good old fashioned customer service is not compromised by scale. The group slogan says it all — "Promises Delivered"
Find out more
If you'd like to find out why the UK's leading public and private sector organisations already trust Activa Contracts to keep their fleets moving, please visit www.activacontracts.co.uk, or email us at info@activacontracts.co.uk.
About this app
| | |
| --- | --- |
| Version | v.1.0.15-dev.40fad88 |
| Last updated | 3 Jun 2021 |